Dreaming of an island adventure
A drawing I did for Terence Merle, a wonderful musician I met in Paris. If you're ever there, stop by and see him play, and let him know I sent you.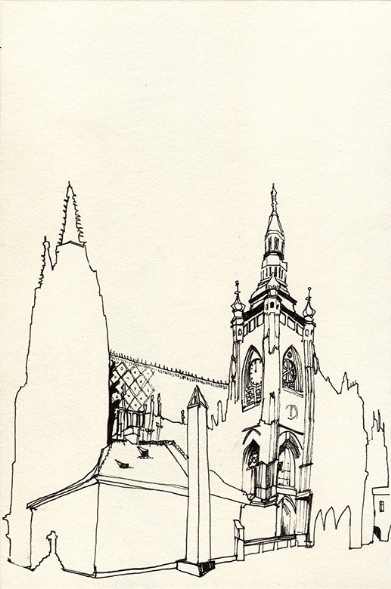 So my latest assignment for class is to draw an illustrated map for the city of my choice. Even though I absolutely LOVE Paris, I decided to go with something different. I've heard from various people I know that Prague is a beautiful, fun, artsy city. From what I've found, there seem to be a lot of cool sculptures, murals, installations and architecture all over. If I had unlimited funds and time, I'd love to go check it out in person..
Read More